We at Auto Werks want to help you keep your vehicle in good working condition. But we don't know exactly how you'll drive it. You may drive very short distances only a few times a week. Or you may drive long distances all the time in very hot, dusty weather. You may use your vehicle in making deliveries. Or you may drive it to work, to do errands or in many other ways.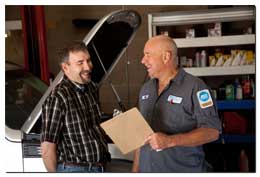 Because of all the different ways people use their vehicles, maintenance needs vary. You may need more frequent checks and replacements.
The Scheduled Maintenance services for vehicles must be done at the times or mileages specified to assure the continued proper functioning of the different vehicle systems that include the engine, transmission, fuel injection systems and in some case the climate control of the interior of the vehicle. And that is to just name a few of the systems!
Maintaining you vehicle this way will guarantee that you get the best performance and reliability from your vehicle. More frequent maintenance may be needed for vehicles in severe operating conditions such as dusty areas and very short trip driving.
At Auto Werks we use Manufacturer Recommended procedures. All the makers of vehicles have different procedures and these need to be considered when doing your Preventative Maintenance.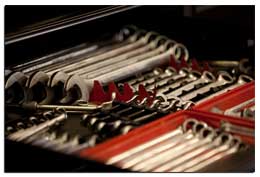 We also do not cut corners when it comes to the proper fluids. Yes, there are different additives and the like but nothing works as good as the recommended fluid, even if it costs more. We do use quality aftermarket products such as filters, spark plugs, wires and the like. We only use what is recommended!
Most Preventative Maintenance Services go from 5000 miles to 120000 miles and then you start over at the beginning mileage.
We are concerned about your vehicle and it getting the proper service and care.
Give us a call so we can talk to you about your vehicle and what you need!
719-528-6511