The Malfunction Indicator/Check Engine Light goes by different names but they all are saying the same thing. The light is part of an onboard diagnostics system which monitors theAuto Werks Computer Diagnostics and Repair emissions and engine control system. The light will come on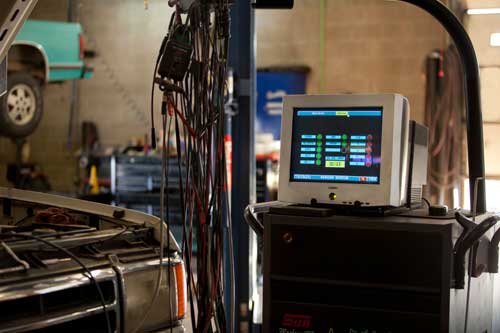 when the ignition is first turned on and remain on briefly as a bulb check.
Here are a few guidelines:
If the bulb does not come on during starting, have the condition investigated.
If this light comes on and remains on while driving, it suggests a potential engine control problem and the need for system service.
If the Malfunction Indicator/Check Engine Light is flashing, severe catalytic converter damage and power loss will soon occur. You should get your vehicle to us as soon as possible.
One word of caution from us at Auto Werks – Prolonged driving with the Malfunction Indicator/Check Engine Light on could cause damage to the engine control system and it could affect fuel economy and drivability.
Yes, you are right, this problem could be costly but not getting it looked at could cost more down the road!
At Auto Werks we have a three step process for Computer Diagnostics and Repair:
Initially we look to see what code/codes are in the system and get a feel for what needs to be done to affect a repair.
We call you with the information we have and explain the problem to you and then you tell us what you want us to do. The next best choice would be to let us perform a complete diagnosis of the problem or problems. After your approval, we diagnose the problem and phone you with an Estimate of Repairs. This will include the cost of materials and labor to perform the work
We do the work you approved and you're done! It's that simple!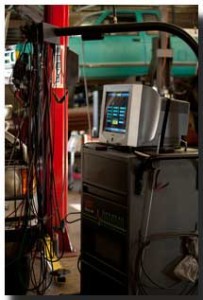 Although your vehicle will usually be drivable with the Malfunction Indicator/Check Engine Light on and will not need to be towed but feel free to give us a call if you are concerned.
At Auto Werks we are very experienced in these types of repairs using today's state-of-the-art-tools. We have two different code checkers, we use web supported information; Mitchell OnDemand, NAPA Fix, and IATN to name a few. We also use various Digital Volt Ohm Meters, hand held tools, Low Amp Waveform, Vacuum Form testers, and a Sun 450 standalone tester.
As a matter of fact, our ASE certified technicians just LOVE doing this type of work! We can look at all your Service Light problems.
Feel free to contact Auto Werks to discuss your auto service needs. You can give us a call at (719) 528-6511, fill out our Contact Autowerks form, or, Make an Appointment Online!