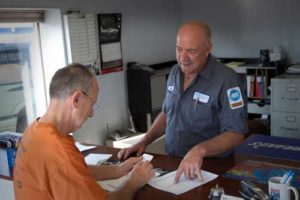 At Auto Werks of Colorado Springs, our trained technicians will put their expertise to work for you. We understand that you car is an essential and vital part of your life, which is why we can promise the following. Our guarantee is honored nationwide by thousands of NAPA AutoCare Centers, so you're protected even when you travel.
At Auto Werks of Colorado Springs, a NAPA AutoCare Center, we follow a strict Code of Ethics so customers will know up front what to expect. As part of this code, we pledge to:
To perform high quality diagnostic and repair service at a fair price using quality parts including Napa Auto parts.
To employ ASE certified technicians.
To be dedicated to customer satisfaction.
To exercise reasonable care for the customers property while in our possession.
To obtain prior authorization and provide a price estimate for work performed.
To provide a system for fair settlement of customer complaints should they occur.
To maintain the highest standards of our profession.
To uphold the integrity of all members of the NAPA AutoCare Program.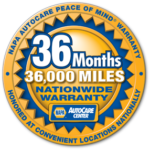 Our National NAPA AutoCare Warranty
We currently offer the NAPA AutoCare "Peace of Mind" Warranty, providing our customers with 36-months/36,000-miles of worry-free protection on qualifying parts and labor. Wherever you may travel, our warranty is honored at over 13,000 NAPA AutoCare locations across the country.