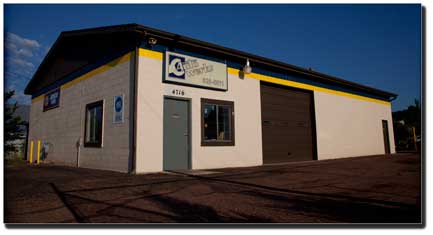 Auto Werks was started by Mike and Sylvia Prouty and has been in business since 1980. Mike is an ASE Certified Mechanic with 31 years of experience. Auto Werks only employ ASE Certified Mechanics. We use the latest professional tools to handle all the needs on your vehicle. Your concerns about your vehicle are very important to us and we take the time to make sure that you understand what is going on during every aspect of your repair.
We use old time ethics with today's repair procedures. Auto Werks became a NAPA Auto Care Center in 1994 and a part of the Pikes Peak Napa Auto Care Group in 2010 . We are involved in serving the  local community to include Car Shows, Turkey Drives, Christmas Bike Drives and sponsoring local Support Groups for our Vets and different mission related organizations that help people out.
Please look at some the services we offer and don't be afraid to ask us to do something that is not listed ….. more than likely we will!
Some of Auto Werks Services
The NAPA Service Assistant
contains images of almost every system in the car, videos to explain some of the systems plus graphical animations that show the system in action. You can use this tool to help answer questions about your car. Please take a look at the
Napa Service Assistant
. Open it up, browse through it and see if there is anything that might help you understand your vehicle.
NAPA SERVICE ASSISTANT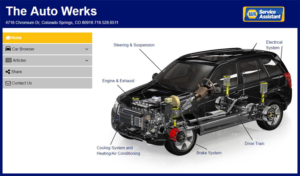 We don't want to retire on your vehicle, just repair it!